2. How Do I Log In?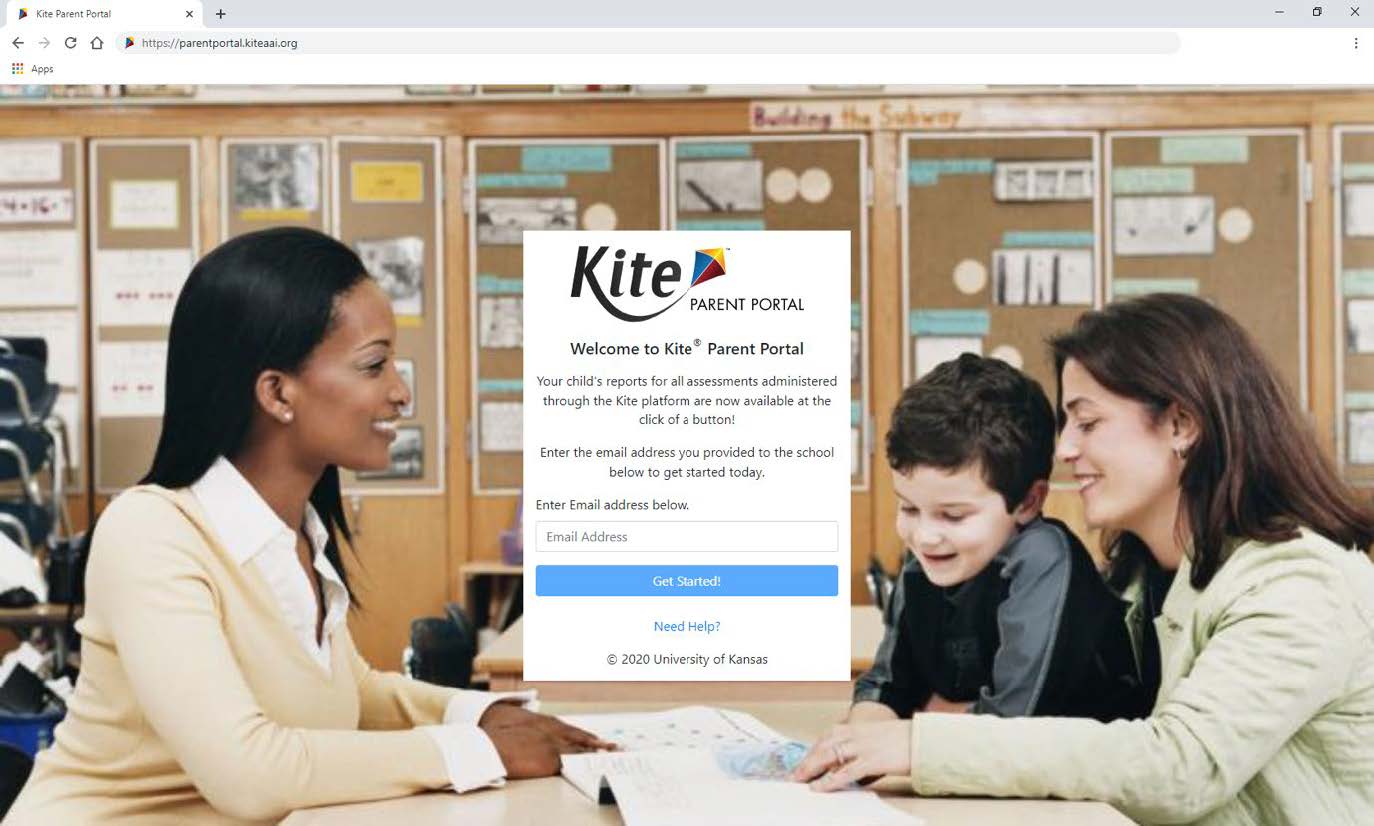 1. Open a web browser and visit https://parentportal.kiteaai.org
2. Enter your email address registered with your child's school district in the Email Address field.
3. Select Get Started!
---
4. A temporary access code will be sent from the Kite Service Desk.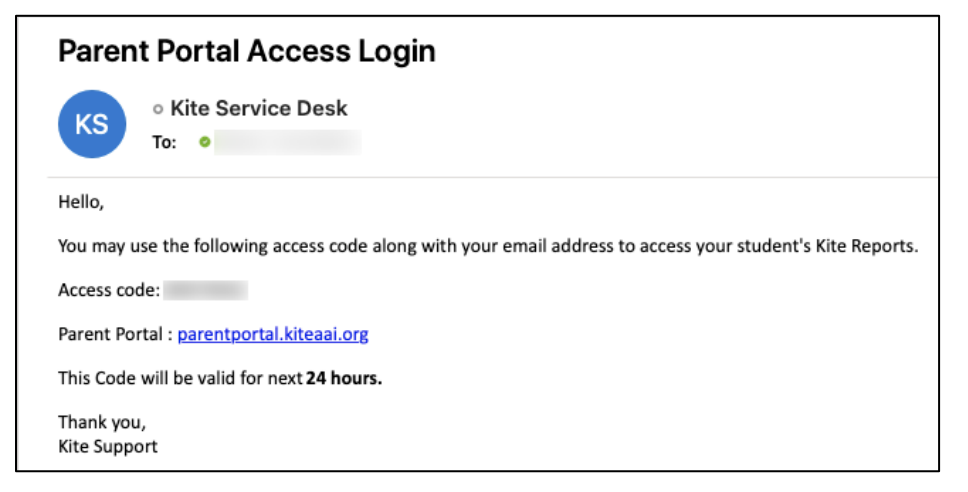 ---
5. Enter the access code in the area provided on the login screen.
6. Select Let's Go.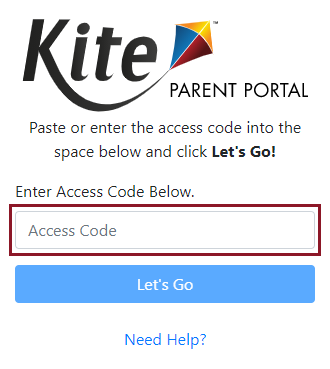 ---
2.1 Email Troubleshooting
Please use the email address you have previously provided to your child's school district for communication. If you do not remember the email address you provided or need help logging in to Parent Portal, please contact your child's school district for assistance. The Kite Service Desk cannot add or update your email address in Parent Portal.
2.2 Access Code Troubleshooting
Access codes used to enter the site are randomly generated and are valid for 24 hours. You can use the same access code multiple times within a 24-hour period to enter Parent Portal. If you wish to log in again after that period, a new access code will be emailed to you.
If you do not receive an email, please check your junk or spam folder.
---
If you did not receive or forget your access code, select the Resend Access Code button to request a new code.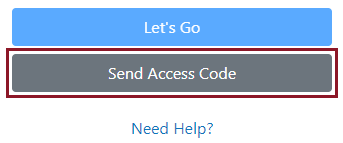 < 1. Kite Parent Portal Overview
How Do I Access Reports? >